Razer users will be able to use their digital prepaid cards for purchases wherever Visa is accepted.
Razer Inc., which manufactures gaming hardware, has teamed up with Visa to create a Razer-branded digital prepaid card for up to 60 million Razer users.
In a press release announcing the move, Razer said it will integrate Visa's prepaid solution in its existing Razer Pay e-wallet to allow users to make payments at 54 million merchant locations on Visa's global network.
The move is specifically targeted to gamers in Southeast Asia who don't have bank accounts, according to the release.
Under the deal, Razer Fintech, Razer's financial technology arm, will collaborate with Visa's fintech fast-track program to develop a virtual Visa prepaid card that will be embedded in the Razer Pay e-wallet. The Razer-branded Visa card will be integrated into Razer Pay via a mini-app.
The move will allow Razer users to make payments wherever Visa is accepted and to let Razer gamers with everyday essentials such as mobile top-ups, make purchases for music and streaming services, and the like. The Razer Pay app already offers ride-hailing, movie ticketing, and utility payments.
"Together, Visa and Razer Fintech have the opportunity to transform the payments experience for not only the gaming community but many of Southeast Asia's unbanked and underserved consumers as well," Chris Clark, Visa's regional president for Asia Pacific, said in a statement.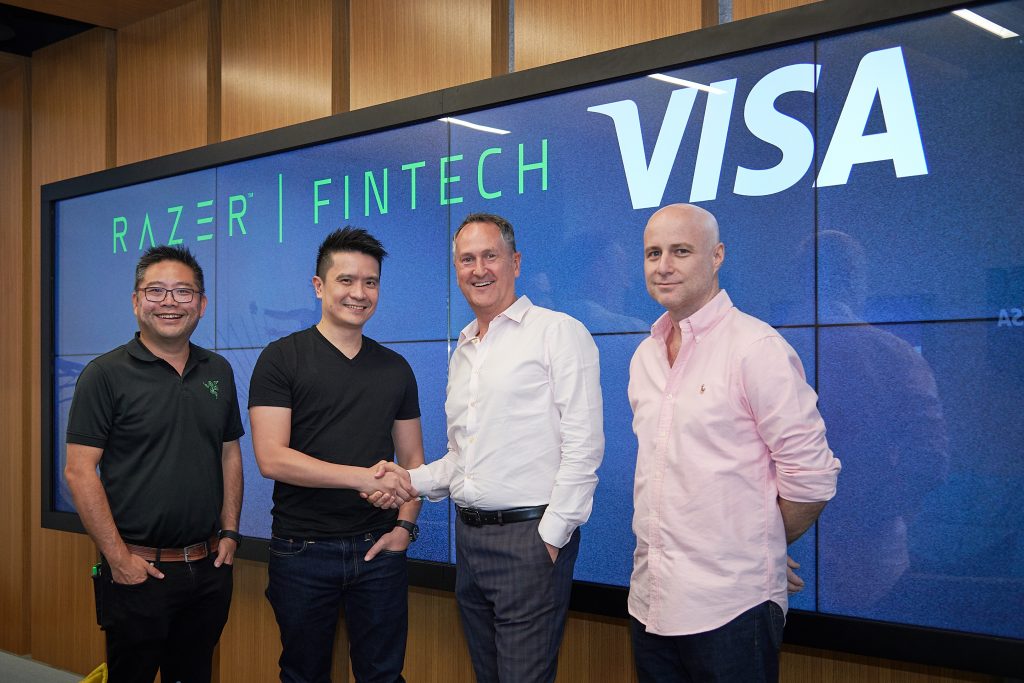 Razer and Visa expect to roll out the service in selected countries across Southeast Asia in the coming months, with plans to expand globally in the future.
Singapore-based Razer manufactures gaming laptops and peripherals including keyboards, mouse and headsets. The company's Razer Pay service is currently available in Malaysia.