Just days after shutting down its Trips app, Google announced new features for Google Maps and its Google Travel webpage that appear to have taken some of the features that were previously present in the now defunct Trips app.
True to its promise, the tech giant has migrated some of the Trips app's features like finding top attractions, experiences, cuisines, neighborhoods and more to the improved Google Travel page, while also introducing updates to the Google Maps, making the Maps app the perfect travel buddy for travelers.
With Google Trends, users can get suggestions for their next travel destination by selecting a certain holiday. After deciding on where they want to go, users can now search for their flights via Google Search and book their hotels via Google Travel.
When all the planning is done, users can check their flight status and hotel reservations via Google Maps, and as soon as they arrive at their destination, travelers can rely on Google Maps to guide them to their chosen travel spots. This is where Google's most exciting update comes in. The company said it has integrated augmented reality (AR) to guide users to the exact route they should take. This way, users will no longer have a hard time telling whether they should head north, south, east or west.
The new feature, called Live View, was tested with Local Guides and Pixel community, Google said. It is currently on beta to Android and iOS devices that support ARCore and ARKit starting this week.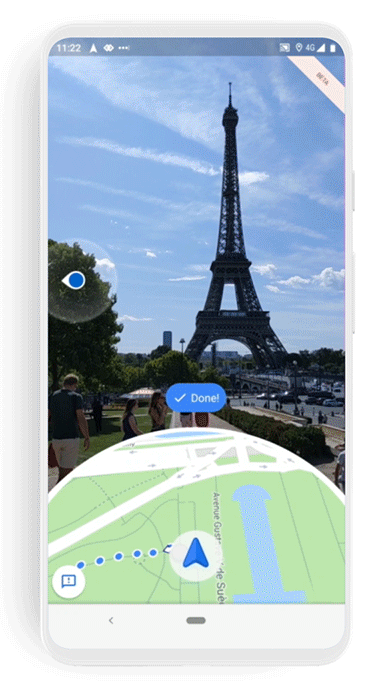 Apart from Live View, Google Maps will now allow users to look for restaurants that are tailored to users' tastes with Your Match. They can even make reservations straight on the Maps app and check out how long they have to wait for their table. Maps will also list restaurants' menus so users will no longer have to Google Search them.
Additionally, Google said users will also be able to view all of the pictures they took during a trip straight on the Maps app, but only if their location was turned on throughout the trip.